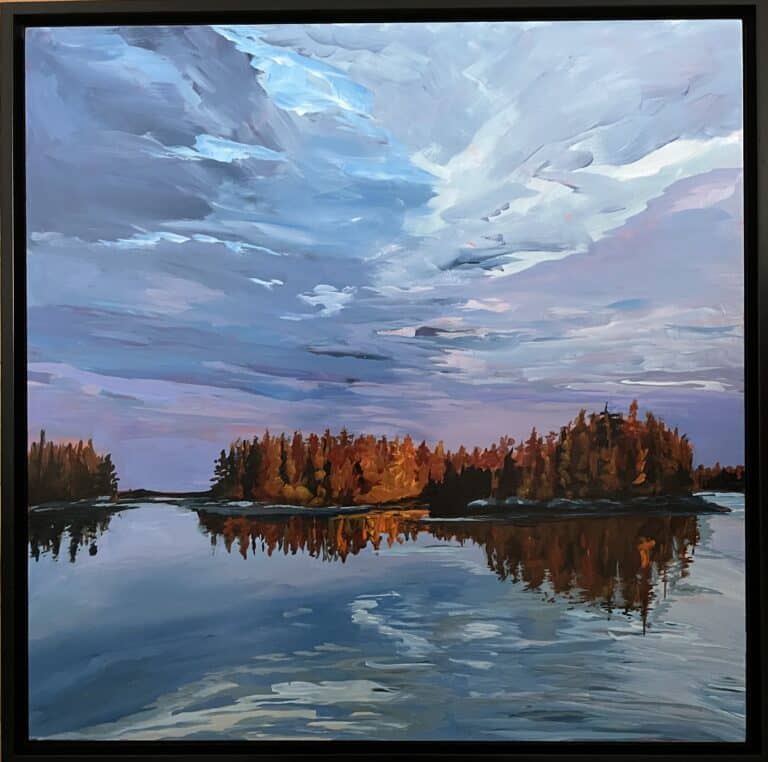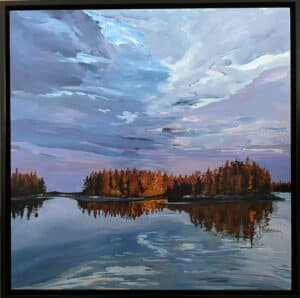 Ahh, Maine the way life should be…that is our state motto and how true it is. I am a transplanted New Yorker living in this beautiful, peaceful state of Maine. As a child I was surrounded by art in some form in the hustle and bustle NYC.
My mom was always sketching, sewing or crafting. It would not be unusual for me to come home from school and find the walls hand stenciled or the living room ceiling covered with hanging handmade glittery star bursts! Both grandmothers also were avid hand crafters or makers as we call them today. With something always art related going on I was exposed and encouraged to explore all mediums.
About 6 years ago I transitioned from watercolor to acrylic for the control, vibrancy and the texture-and I love it! I have always loved taking workshops and classes and I have had the good fortune to study with many talented artists who have influenced my work.
My work is truly inspired by my surroundings. Often times my curiosity and passion changes from a still life -to a street scene or our stunning views in Maine. Recently, I had the good fortune of transitioning from a 9-5 work pace, to setting up my home art studio here in Cape Elizabeth Maine. I also create jewelry, knit and have a small consulting firm. I reside here with my husband and two Maine Coon cats, who rule the roost!!